Being a CPA is more than just looking good in a nice suit, rubbing elbows with a firm's partners, and leaving four-figure tips on company meal outings. But if you're looking for that lifestyle, Patrick Bateman and his sweet business cards are waiting at one of the Big 4.
Before we delve into why you don't need to spend thousands on suits to fit into one of those esteemed firms, let's give them their due and discuss what's in it for you should you decide to work for one of them.
Prestige Worldwide, Baby
The Big 4 have more of this than anyone. Partly because they've browbeat everybody with how great they are with an astounding level of arrogance. To be fair though, they arguably have the best formalized training programs of any other firms. It's less personalized than what you'd get at a smaller firm, but it's top-notch nonetheless. They also pay well.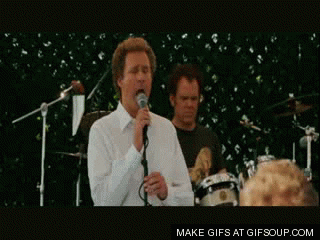 What's also amazing are the fringe benefits that come from working at one of the Big 4. Box seats to sporting events, tickets to the Ballet, and meals that cost more than some weddings all without you paying a dime. That happens. The epitome of luxury, laid at your feet, often. But while you might not have to fork over any cash money for these living it up benefits, you will pay a price: work weeks with an astonishing amount of hours worked. Truly, your life will be very prestigious, but it won't have much in it outside of being at one of the Big 4.
Tax Season?
For some reason or other, yet to be discovered, almost all firms besides the Big 4 hold onto the April 15th tax day deadline with dear life. You can expect January through April to be the lost months of winter where you will likely never see the light of day. Tax returns will consume many lives outside of the Big 4 in the winter and this could be you.
Almost everything is extended at the Big 4. April 15th is just a day to laugh at, at the Big 4. You'll be working on tax returns all way to September. So it's a concentrated murderous workload with a big sigh of relief once it's April 16th, or a more evenly spread out workload at a place that's already stretched into insane work hours? Pick your poison.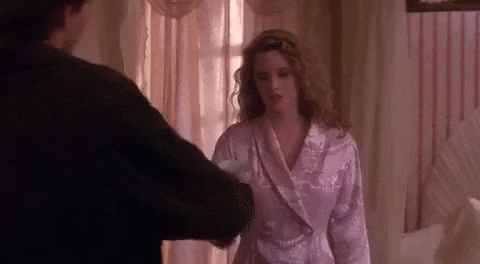 Your Resume Blinds with Greatness
The single biggest factor to think about, when choosing to work at one of the Big 4 or not, is how badass do you want your resume to look? Say what you will about the Big 4, but one thing is astoundingly clear, time spent at one of the Big 4 lends you instant credibility. A length of time spent there shows whoever's looking at your resume that you likely know what you're doing.
There's instant respect for the long hours you've undoubtedly toiled, the workload you've had to successfully conquer, and the level of bullshit you've probably dealt with to get through a single day. And besides looking good to start life at a non-Big 4 firm, it's usually required for a majority of CFO and tax director positions.
Work-Life Balance
You're likely never going to achieve a great work/life balance while working at one of the Big 4. The hours you'll work in a typical week would crush lesser people. For some, there is no life without work, so this won't be as much of an issue. But most others will find, after a while, that it will take a serious toll on health and relationships.
[bctt tweet="You're likely never going to achieve a great work/life balance while working at one of the Big 4″ via="no"]
Smaller firms or other businesses will have a much better work/life balance. As mentioned earlier, you might have to hunker down in the winter during tax season, but afterward you'll have tons more time than your Big 4 counterparts. You'll know your kid's name, your wedding anniversary, and you'll spend more time out of the office than in it.
Farmers Need CPAs Too
If the glitz and the glamour of the big city don't appeal to you, there's still plenty of need for accountants in the rural areas as well. Farming is big business. A Combine—a gigantic tractor used to harvest crops—costs upward of $700,000 for just one. So don't worry about there being a need for your number crunching super powers out in podunk Missouri (that's where I'm from). And you can probably wear overalls (supremely comfortable) while you're working.
You don't have to seclude yourself so far from civilization though. There's plenty of mid-sized towns and cities with tons of need for your skills. You can set up your own business, gather clients, and work from anywhere in the world in a pair of boardshorts and a tank top. That's one of the best things about becoming a CPA; your skillset and potential are huge, so there will always be a need for you, no matter what you're wearing. What are you waiting for? Check out our CPA review course so that you can start studying!
Duke
Lead Content Writer
Duke is a professional writer with a penchant for the world of finance and accounting. He enjoys rock climbing, free diving, and cooking.
Favorite Quote: "You can never have too many knives."