The Gryfin Enrolled Agent course has been created with smart study habits in mind. The EA Exam is tricky and not everyone can pass, but there are ways that Gryfin can optimize your studies so that you are learning effectively and efficiently.
Stick to a Study Schedule
You've got a lot of study hours ahead of you before you can successfully pass the EA Exam. Each part varies in length and content, which means you'll be spending more time on certain parts and less on others. Your study time also depends on how much experience you already have, but a general recommendation is a combined 100-120 hours of study for all three parts of the EA Exam.
In order to take on the many hours of studying, you will need a strict schedule and the ability to stick to it. Gryfin has built in the progress tracking dashboard for this exact purpose. Why come up with a study plan when Gryfin can easily do it for you?
When you log into your course for the first time, simply input your exam date and what days you plan to study to create your customized study plan. Gryfin will calculate exactly how long you'll need to prepare for each day you've selected. This is just the tool you'll need for staying on track with your study plan and keeping your end goal in sight.
Even though it's important to stick to your schedule, it's also necessary for your course to be flexible with your time constraints. Gryfin works with you and adjusts your plan if you need to go back and change the amount of days you're willing to study, because you know, life can get in the way. Gryfin will re-calculate and determine your updated study plan to get you back on track so you can be ready by your exam date.
The best way to stick to your schedule is to have a course that can be as mobile as you are. You can study with Gryfin anywhere from your phone, tablet, or laptop. As long as you have access to the internet, Gryfin will be there for a quick study session so you don't fall behind in your study plan. Gryfin's progress tracking software works with you in a way that ensures you can easily stick to your plan and pass the Enrolled Agent Exam.
Practice, Practice, Practice!
The smartest way to study for the EA exam is to keep practicing with multiple choice questions—the more, the better. By practicing what you've read from your study materials, you can easily see in what areas you are flourishing versus where you need to study more.
[bctt tweet=" This way, you'll be studying smarter, not harder." username="gryfinlearning"]
Gryfin provides practice questions just for you. With the cutting-edge adaptive learning technology, you will have a unique learning experience. Your answers are assessed to build a customized program that selects specific questions that you need more practice with. This way, you'll be studying smarter, not harder.
When you log into your course, you will see that the basis of Gryfin is the practice questions. You will be able to read from the reference guide, but majority of your studies will be through the customized or adaptive study that organizes over 1,700 practice questions. You can either let Gryfin select the questions you should practice based on your weaknesses and strengths or you can manually customize your practice questions.
Ditch the Distractions
[bctt tweet="When it's nice outside, your neighbor's grill is fired up, and you're stuck inside, you may question what the hell you're doing." username="gryfinlearning"]
Staying focused for months on end is easier said than done, especially when you have to study pages and pages of tax code. When it's nice outside, your neighbor's grill is fired up, and you're stuck inside, you may question what the hell you're doing. I'd recommend closing the blinds and forgetting that activity even exists. Gryfin's design is free of distractions so that you can stay in the zone. Gryfin's no-frills dashboard works to streamline your study process. No need for any fancy features that take your attention away from studying.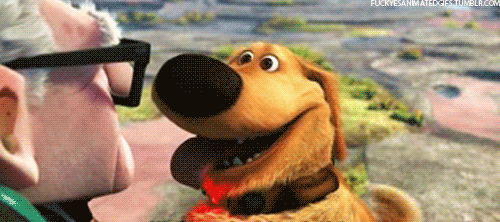 Finding the Right Review Course
You need a EA review course that can fit with your lifestyle and studying habits, and with Gryfin's impressive adaptability, you can have just that. With the flexibility offered in Gryfin, you can study at your pace and visibly see yourself working toward your goal.
The right review course shouldn't break your bank either. Gryfin is the most affordable Enrolled Agent review course out there. Since the course has a simple design and effective study software, you don't need to pay for the extra embellishments that other courses have. For Gryfin's attractive price and smart studying style, this is the right course for everyone.
Amy
Content Writer
Amy is a professional finance and accounting writer who has a passion for all things data driven. When this San Diego local isn't writing, she can be found walking her dogs by the beach or sailing on a sunny day in the bay.
Favorite Quote: "The only time I set the bar low is for limbo." -Michael Scott