Before you start you CIA journey, you are going to need to know just how tough it is to get this coveted certification. The best way to do gauge the CIA Exam's difficulty is to compare it to other popular accounting qualifications, most notably the CPA. Let's take a look at what it takes to become a Certified Internal Auditor and the difficulty of the Exam.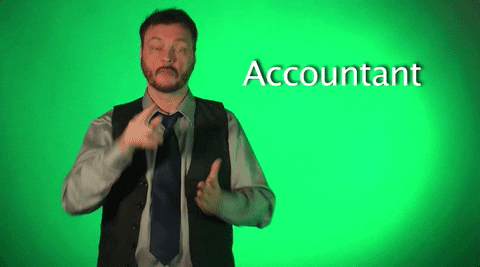 Requirements to Become a Certified Internal Auditor
Before you can be officially approved, all of the following must be completed in order to obtain your CIA certification.
Education – 3 or 4 year postsecondary degree (or higher)*

Work Experience

– 24 months of internal auditing experience (12 months for those that complete a Master's degree)

Character Reference – Proof of high moral character signed by a CIA, CGAP, CCSA, CFSA, CRMA, or your supervisor.

Proof of Identification – Valid passport or national identity card
*An alternate path for the education requirement has been approved by the Global Board of Directors. You now have the option to waive the education requirement if you possess ONE of the following:
Two years postsecondary education and five years verified experience in internal audit or its equivalent.

Seven years verified experience in internal audit or its equivalent.
CIA Exam Difficulty
The CIA Exam is a tough test with a passing rate that hovers around 40%. But let's compare the CIA Exam with the popular CPA Exam, which also has a low passing rate.
Exam Format
A very attractive aspect of the CIA Exam is that it's composed entirely of multiple choice questions. You may prefer these to-the-point, subjective type of questions instead of the task-based simulations and written communications found in the CPA Exam. The CIA Exam format is simple compared to the complexities of the CPA Exam's format.
Exam Content
The CIA Exam is very similar to the AUD, BEC, and REG sections of the CPA exam. However, the CPA Exam is much more broad and often described as a mile wide but only an inch deep. The CIA Exam is much more focused and goes deeper into topics that are briefly touched on in the CPA Exam.
Part 1 and Part 2 of the CIA Exam are most comparable to the AUD section of the CPA Exam. Since most candidates have experience working in audit, Parts 1 and 2 are the easiest to pass for majority of CIA candidates. Both exams have some overlap, but generally the CPA exam's coverage is broader.
Exam Duration
There are currently 3 exam parts to the CIA Exam. The longest is Part 1 with 125 questions. Part 2 and Part 3 each have 100 questions—you are given 2.5 hours and 2 hours, respectively, meaning that you have roughly 1.2 minutes per question.
The CPA Exam is much longer and has a total of 4 exam parts. Each part is 4 hours long, for a total of 16 hours of testing time. You have more time on the CPA exam since you will have task-based simulations and multiple choice questions to answer. So when it comes to test duration, the CIA Exam is easier since it takes half the time of the CPA Exam.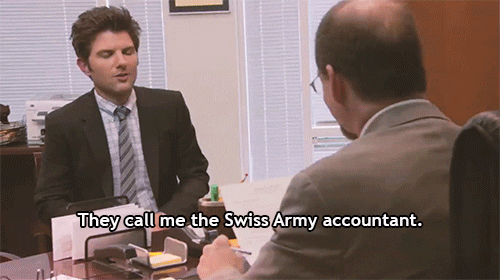 CIA Certification Cost
You are going to run into a couple of fees on your way to CIA certification. Even though it is not required to become a IIA member, doing so would save you from paying full price for your exam. For more information on saving money on CIA exam fees, check out this post.
| | | | |
| --- | --- | --- | --- |
| | IIA Member | Non-IIA Member | Student/Professor |
| Membership Fees (annual) | $245 | $0 | $35 |
| Application Fees | $100 | $200 | $50 |
| CIA Exam Part 1 | $250 | $350 | $200 |
| CIA Exam Part 2 | $200 | $300 | $150 |
| CIA Exam Part 3 | $200 | $300 | $150 |
| TOTAL | $990 | $1,150 | $585 |
Amy
Content Writer
Amy is a professional finance and accounting writer who has a passion for all things data driven. When this San Diego local isn't writing, she can be found walking her dogs by the beach or sailing on a sunny day in the bay.
Favorite Quote: "If music be the food of love, play on." -Shakespeare