The Certified Internal Auditor Exam (CIA) is graded in a similar manner to other accounting exams, but there are some notable differences. Your score can fall anywhere in the range of 250 to 750, but to pass the CIA Exam you need a minimum score of 600. But how exactly is the CIA exam graded and how did the
IIA
decide on this specific passing score?
How the CIA Exam is Graded
The CIA Exam is made up of three parts, 125 questions for part 1 and 100 questions for both part 2 and part 3. Each question is scored equally and correct answers are worth one point toward your raw score. The passing mark is ideally set at 75% (on an exam with appropriate difficulty—I'll go into more detail later), so if you answer 75% of the questions correctly—a score of 600—you pass the exam.
[bctt tweet="If you answer 75% of the questions correctly- a score of 600- you pass the CIA exam" via="no"]
Pretest questions are used throughout the CIA exam to determine if candidates' knowledge on certain topics is adequate. These prompts can potentially appear on future exams, but won't count toward your final score on the test on which they appear. Pretest questions are also randomly displayed and will be indistinguishable from the rest of the questions.
CIA Exam Grading Based on Scaled Scoring
In 2013, a new grading system was introduced to the CIA Exam that included scaled scoring. Basically, your passing score depends on the difficulty of your questions, and the number of correct answers required to pass can be different from one part to another.
The IIA Board of Regents may lower the passing mark to less than 75% if an exam is more difficult than expected. By doing so, the new passing mark is set equal to a scaled score of 600 with all other scores scaled around it.
For example, if you need to correctly answer 75% of the questions that are considered a "standard difficulty" level, you might need to correctly answer only 70% of questions that are more difficult. While this "scaled scoring" may seem confusing, it is intended to reward you if you're able to tackle the higher-level problems, especially when others struggle to do so.
When Can I Get My CIA Exam Score?
Since the CIA Exam is all multiple choice questions, you will know your score immediately after finishing the exam. Without having case studies or a written section, your CIA Exam can be quickly graded by a computer and provide you with your Pass/Fail results right after the exam.
If you passed (woo hoo!), you will see one word on your screen: PASS. You're now a Certified Internal Auditor. The IIA will not disclose your actual numerical score to you because all candidates with a passing grade are equally qualified for the certification. Passing with a higher score than someone else who also passed means nothing, so let's rein in that competitiveness a little bit!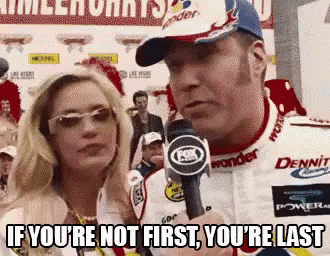 If you fail—a majority of CIA candidates don't pass—you will see your numerical score. I know it's disheartening to not see those beautiful four letters that justify all your hard work, but you will be able to know how far off from the 600 passing mark your score was so you can improve your study plan. If you need some tips, check out this article.
In 24 to 72 hours, failing candidates can check their official results in the CCMS system on the IIA website. Here, you can see your performance on each major exam topic area. Knowing the breakdown of your scoring will help you focus your future studies on the areas that are lowering your score.
Now that you are more familiar with how the CIA Exam is scored, check out our course and get started on your journey to becoming a CIA!
Amy
Content Writer
Amy is a professional finance and accounting writer who has a passion for all things data driven. When this San Diego local isn't writing, she can be found walking her dogs by the beach or sailing on a sunny day in the bay.
Favorite Quote: "If music be the food of love, play on." -Shakespeare