The CPA Exam application process is a little arduous and can be somewhat of a pain in the ass. It's a good precursor to tell if you're ready or not to commit to becoming a CPA. So let's walk down this treacherous path together and make sure you're properly prepared to start the journey to passing the CPA Exam with a little help from your friends here at Gryfin.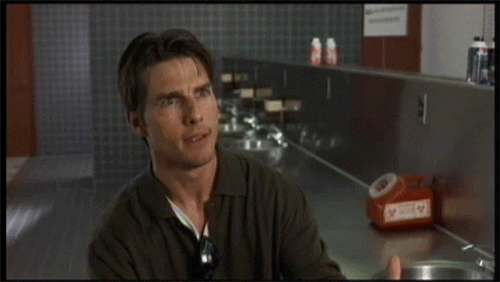 Eligibility
This probably seems like a gimme, but let us leave nothing to chance: you cannot sit for the CPA Exam unless you are eligible. In fact, you cannot even begin the application process until you meet all of the requirements. You'll have to check whichever state you live in for a complete list of eligibility requirements. Each state has different eligibility requirements; for example, California requires you to pass the Professional Ethics Exam (PETH).
Finding the information you need can be tedious and there are plenty of things to think about with regard to where you will take the exam and within which jurisdiction you will work in as a CPA. While there is reciprocity between the 55 distinct jurisdictions of the United States, you must be in good standing and have been practicing as a CPA for at least a year to be able to work outside of your jurisdiction. And, you'll still need to meet the individual requirements of your state.
[bctt tweet="You cannot even begin the CPA application until you meet all of the requirements" username=""]
To find the most up to date information on the requirements of your jurisdiction, go to the National Association of State Boards of Accountancy (NASBA). From there, you'll be able to find the jurisdiction's site you'll need. This is where it can become difficult, as not all states have easy-to-navigate or sensible sites. If you want to look through an easy to navigate site with all the necessary requirements, we recommend you check out Bryce Welker's post from Crush the CPA Exam here.
How to Apply
Documents Needed
After you've determined if you're eligible, you'll need to obtain ALL of your official school transcripts. These can also be a pain to rustle up and some can take a while to receive. Order all your transcripts as soon as you can and send them in immediately upon becoming eligible. And don't forget any, as you should include community colleges, private institutions, or any other type of school you've attended.
[bctt tweet="Order ALL of your official transcripts as soon as you can" username=""]
The application itself needs to be accurately and completely filled out; triple-check this bad boy so you don't miss a testing window because you didn't cross all your T's. You'll submit your application to a Board of Accountancy or to an organization representing the Board. Make sure you know exactly where and how you submit this form as fee payment is varied amongst the different jurisdictions.
Should you require special accommodations at the exam, you'll also need to send in your request for accommodation along with your application and academic documents. They will require an advance Board approval but are ensured should they fall within the Americans With Disabilities Act (ADA). Again, make sure to sure to do this as soon as possible as it could add some time to your application process.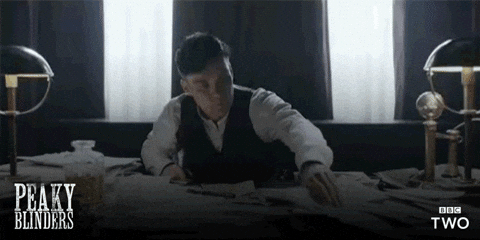 ATT (Not Your Phone Provider)
Once you've submitted all your documents and have been approved by the Board of Accountancy, you will receive your Authorization to Test. In most jurisdictions you'll have 90 days to decide upon which sections of the CPA Exam you're going to take. Should you not do this within 90 days, you will have forfeited your application fee.
You must also pay for the sections you decide to sit for within this 90 day period. Failure to pay will also result in forfeiture. This is a big decision that will greatly impact your wallet and your study time. You definitely want to make this decision well in advance of this moment and you should spend adequate time in doing so. This is especially true because this is when you will decide how much you're going to study and how much you're going to pay.
[bctt tweet="You'll have 90 days to decide upon which sections of the CPA Exam you're going to take." username=""]
NTS (Not "Never Tell Secrets")
You will receive your Notice to Schedule (NTS) after you have paid for the sections of the CPA Exam you're going to take. This will take around 3-6 weeks to receive after you've paid. Once you've received your NTS, you will have a validation period that imposes a time limit on when you must take the exam sections you paid for when you received your ATT.
If you do not take a section you paid for within this time frame, you will have forfeited your ability to sit for that section and will have to pay for it again. You'll also have to pay for a reapplication fee. So if you have anything close to resembling a busy schedule, then we recommend you schedule and pay for just 2 sections. Reapply for the next two sections six months later—you'll have to pay for only the reapplication fee if you do so, which will save you plenty of money.
[bctt tweet="Take the section you paid for during your NTS, otherwise, you'll forfeit your ability to sit for that section" username=""]It's worth mentioning that most jurisdictions have a six month timeframe for their NTS validation period. There are a few exceptions with longer periods that would accommodate a busy schedule and hence making it worth your while to pay for the other sections. California, Hawaii, Louisiana, and Utah all have a nine month period. North Dakota, South Dakota, and Virginia all have a twelve month period.
Schedule It
This is the easiest part. You go to the Prometric website. Click the "Schedule My Test" button. Choose the jurisdiction for which you will sit. Enter the exam section ID and first 4 letters of your last name. Now you will be able to choose the date, location, and section(s) of the exam you want to take. And that is, as they say, it.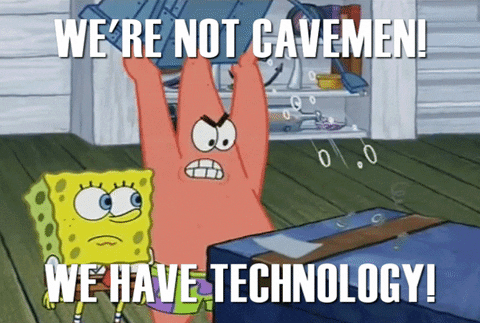 Your next step is to study like you mean it. And when you're fully prepared and the exam day approaches, be sure you do not forget to bring your NTS with you to the Prometric testing center. If you do not, they will not let you in. And that would be terrible.
[bctt tweet="Do not forget to bring your NTS with you to the Prometric testing center" username=""]
Now You Know
The application process for the CPA Exam is a complicated and arduous process. We've done our best to lay out the process and simplify it as much as possible. Now it's up to you. Click here to see a checklist outlining everything mentioned in this post. Also, arm yourself with a solid test prep and get studying! Good luck!
Duke
Lead Content Writer
Duke is a professional writer with a penchant for the world of finance and accounting. He enjoys rock climbing, free diving, and cooking.
Favorite Quote: "You can never have too many knives."