The number of people with CISA certifications has risen steadily since the creation of the cert in 1978. And the need for those with CISA certs is far outpacing the rate at which people obtain CISA certification. Our world is becoming more and more connected. The highways and byways of cyberspace have grown so exponentially that, in comparison, the growth of actual roads is akin to a snail's pace. And there's still so much more world to connect.
With all this connectivity comes the need for those who can understand the overlying architecture, so they can in turn manage and audit the systems, and ensure that businesses entrenched in them are secure and acting in accordance with the laws and their own best interests. It's a big and crucial job in today's businesses and those of tomorrow and beyond.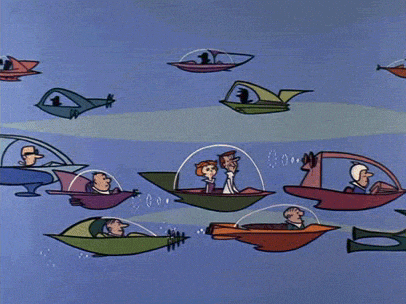 CISAs In Demand!
With such a significant need, it's rather astonishing that there are a total of only 33,640 people with CISA certifications in North America—more than any other region of the world. Here's a quick breakdown, by region, of how many CISA certs are out in the world, courtesy of the ISACA:
| Country | Amount |
| --- | --- |
| Asia | 21,730 |
| Central/ South America | 2,440 |
| Europe/ Africa | 18,880 |
| North America | 33,640 |
| Oceania | 1,950 |
| Total | 78,640 |
Worldwide, less than 80,000 people have a CISA certification. So you can pretty much count on being able to land a job anywhere in the world you'd like to live. In less developed areas, the potential earnings might be lower, but advancement will be much easier, and your dollar will probably have more purchasing power. In the good ol'US of A, you can expect a very respectable salary range. Thanks to Payscale.com, we've got a good looking graphed out pay range for the top five jobs held by CISA certified people.
Average CISA Salaries
| CISA Jobs | Salary |
| --- | --- |
| Senior Information Technology Auditor | $68,729 – $109,150 |
| Information Technology Auditor | $53,572 – $93,664 |
| Information Security Manager | $83,290 – $149,470 |
| Internal Audit Director | $95,460 – $172,048 |
| Information Security Analyst | $47,478 – $117,824 |
And like most jobs in tech, there is a massive opportunity for the fairer sex. Women hold only 23% of CISA certifications in the US. The ISACA is making efforts to help bring this number up by holding events to help engage women with the aim of encouraging and empowering them to aspire for leadership roles in the field. Leaders in the field recognize this huge gap as an opportunity to increase, most specifically, the strength of security.
[bctt tweet="There is a massive opportunity for the fairer sex: women hold only 23% of CISA certifications in the US" via="no"]
Security is at it's best when it is diversified. And having systems that are managed with a 77% homogeneity in gender, is a clear weakness in diversification. Men and women are different, there's no denying that. Those differences aren't hindrances to either gender however, but rather serve as complementary attributes to each other, especially with regard to security.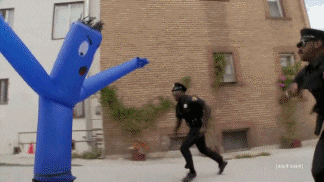 One key area that women excel in compared to men is in prevention. This is arguably one of the most useful and beneficial attributes to bring to a security system. Prevention saves money, reduces damage, and forestalls a huge series of repercussions and the expense of the events that lead from them.
And that's sort of the state of the union address in terms of what's going on in the world today with CISA certifications. In short, if you've thought about it, stop thinking and do it. There's plenty of jobs, tons of opportunity, excellent pay ranges, and it's only getting bigger and better. Get your CISA certification today.
Duke
Lead Content Writer
Duke is a professional writer with a penchant for the world of finance and accounting. He enjoys rock climbing, free diving, and cooking.
Favorite Quote: "You can never have too many knives."