Why would you want to become a Certified Internal Auditor (CIA)? It requires years of hard work and an intimidating certification exam. However, the benefits and opportunities are definitely worth the sacrifices you make in order to achieve this prestigious title. If you don't believe me, check out these top 10 reasons why you should become a CIA.
1. You Are Part of a Global Organization for the Internal Auditor Profession
The Institute of Internal Auditors is a respected organization with over 180,000 members in over 190 countries. You do not technically need to be a CIA to join, but majority of the members are CIAs. By joining this community, you will have abundant networking opportunities and access to all the latest updates in your niche.
Other accounting or management certifications are restricted to America or state jurisdictions, but the CIA title allows you to have a global voice in the world of internal audit since the CIA title does not diminish in value when moving from country to country.
Global domination is within your reach.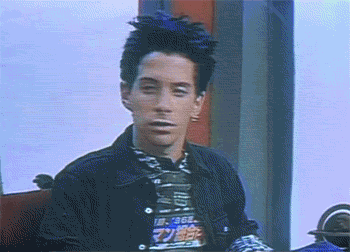 2. You Gain Credibility and Respect
When working in the world of audit and compliance, you will run into many non-certified internal auditors who clearly do not have the expertise of a CIA. This designations separates you from the general profession and proves to others that you are a top-dog internal auditor.
So, if anyone ever doubts your abilities and qualifications, you get to pull out your card that has the three letters, CIA, following your name. That will definitely shut them up and immediately give you the credibility you deserve.
3. Higher Salary
If you read through the IIA's Internal Audit Compensation Study, you will find that the median salary of an internal auditor with a CIA license earns as much as 40% higher than peers without the credential. CIAs can start earning more quickly compared to other certifications. Many will immediately be promoted or receive salary increases.
Also, pay is continuing to go up, according to the latest Salary Guide from Robert Half. CIAs with a year of experience can make anywhere between $55,250 to $68,750. With more years of experience or managerial tasks, that number can go up to a range of $96,750 to $156,500. Check out Salary Center to see what salaries you could be looking at in your city.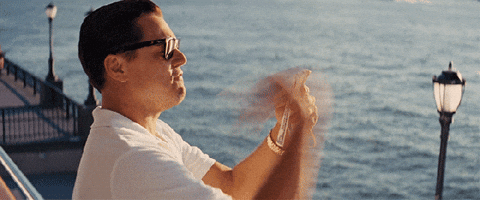 4. Relatively Flexible Eligibility Requirements
Unlike the notorious CPA exam, the IIA accepts everyone as long as he or she has a bachelor's degree from any field. This means you don't need a master's in accounting or have to meet an annoying 150 credit requirement.
The CIA designation even has an alternative path in which you can have an associate degree or even no degree. Check out the see if you meet the relatively simple CIA exam requirements.
5. Easier Than Other Accounting Certification Exams
Compared to Goliath undertakings like passing the CPA or CFA, the CIA exam is a much easier to take on in terms of how much time it takes to prepare and pass. You will also have much more flexibility with the experience requirement since your supervisors do not need to hold the CIA certification. Not to mention, the CIA exam is much cheaper.
The CPA exam has four parts that cover a wide range of topics from business law to audit. On the other hand, the CIA exam is made up of three parts that mainly focus on internal audit. The CIA exam's total duration is 6.5 hours, while the CPA exam's is 14 hours.
6. CIAs Are in Demand
Now is the best time to go for your CIA designation. Click To Tweet
Organizations are placing more and more emphasis on compliance, which means employers need the best internal auditors. Many companies are even pushing for their internal auditors to go for their respective certifications.
There has also been a projected growth of 11% for the auditing and accounting profession from 2014-2024. That's pretty darn fast compared to other occupations, making now the best time to go for that CIA designation.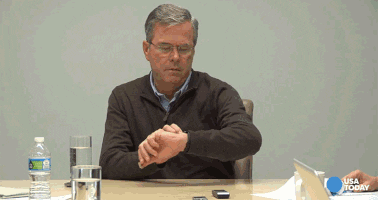 7. Boost Your resume
Like I said before, those three letters at the end of your name on a resume will let everyone know you're a pro. Employers will see you stand out from the pile of other resumes since you possess expert knowledge of internal audit basics.
Companies are just realizing how important it is to have an internal auditor on board to help mitigate risk and prevent fraud. With the dramatic increase in internal auditing jobs, your premier designation demonstrates to employers that you have the extensive knowledge, experience, and study that it takes to fill the position for which you are reaching.
8. You Are Up-Close and Personal with the Corporate World
CIAs have an in-depth understanding of the processes, policies, and procedures of an organization. Since they are usually partnered with management, a CIA will be able to provide invaluable operational knowledge and industry insight. This means frequent exposure to the board and opportunity to be in the corporate spotlight.
9. It Sounds Like You Work for the CIA
Okay, yes, this perk isn't as serious as the other perks. But it is seriously cool to say you work as a CIA. You're instantly a badass who is affiliated with spies and top secret missions. Not a bad association to have!
You might not be defusing bombs seconds before they explode, but you will definitely be helping organizations avoid disaster with your skill in risk management. So in some ways, you are a spy in the auditing world, helping your company from financial threats.
10. It's the Coolest Profession out There
Tom Peters, author of the best-seller In Search of Excellence, gave a speech at the IIA's International Conference where he began by saying internal auditing "has got to be the coolest profession in the world."
Many scoff at that statement, thinking how that could even be possible. Well, for Certified Internal Auditors, there is virtually nothing they can't dive into. They can and should touch all aspects of a business in order to help an organization. CIAs add value and protect companies from fatal fraud and business risks.
It's a job with an importance that can't be matched. Everyday as a CIA, you will be intellectually stimulated and deal with a diverse and interesting set of challenges. Fair to say, this is definitely one of the coolest jobs out there and what Mr. Peters said isn't hyperbole!
Amy
Content Writer
Amy is a professional finance and accounting writer who has a passion for all things data driven. When this San Diego local isn't writing, she can be found walking her dogs by the beach or sailing on a sunny day in the bay.
Favorite Quote: "If music be the food of love, play on." -Shakespeare